Our World-Famous Shrimp Cocktail. Made with 100% natural, sustainable, giant Black Tiger Shrimp, and served with our spicy, signature cocktail sauce, nothing is like this! The spicy, fiery sauce has brought tears to the eyes of even the heartiest of eaters, yet a meal at St. Elmo just isn't complete without taking part in the ritual.
This package serves 4 people and includes:
16 Black Tiger Shrimp
St Elmo's Famous Cocktail Sauce (12 oz.)
Instructions / Storage
This package ships with ice packs, ice packs may thaw in transit
Shrimp ships uncooked and frozen, may thaw slightly in transit
Upon arrival, refrigerate shrimp
Refrigerate cocktail sauce, do not freeze
To Serve: instructions are included in box
Shipping Details
Includes free overnight shipping
Items are prepared fresh and shipped directly from the shop
St. Elmo Steak House ships Tuesdays through Thursdays of each week

Orders cannot be shipped to P.O. Boxes
Order limit of 1 per order
Regular price
Sale price
$99.99
Unit price
per
Sale
Sold out
SHIPS FRON INDIANA
Orders processed within 1 business day
FREE SHIPPING on orders $39+
Fast free shipping for US orders
Packed to Stay Fresh
Shipping
Free nationwide shipping on all orders over $39.
Orders are processed & shipped from Indiana within 1 business day and packed for freshness.
Once shipped, expect your order to arrive within 1-3 business days.
View full details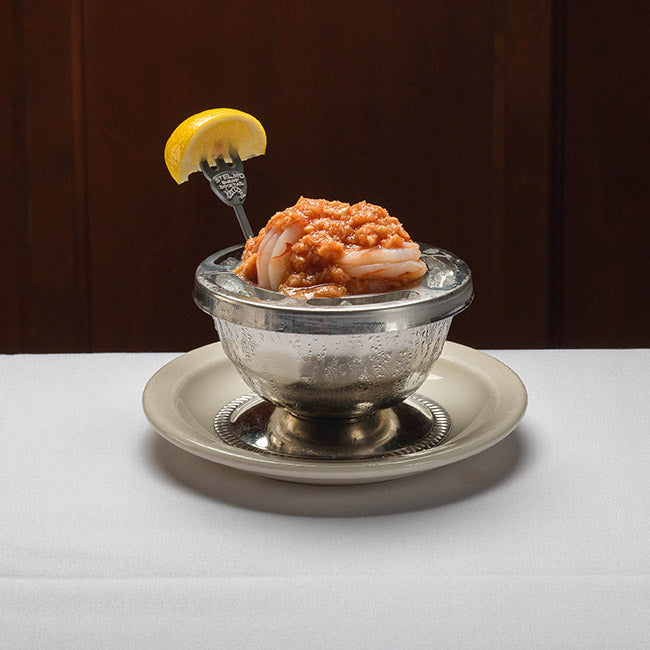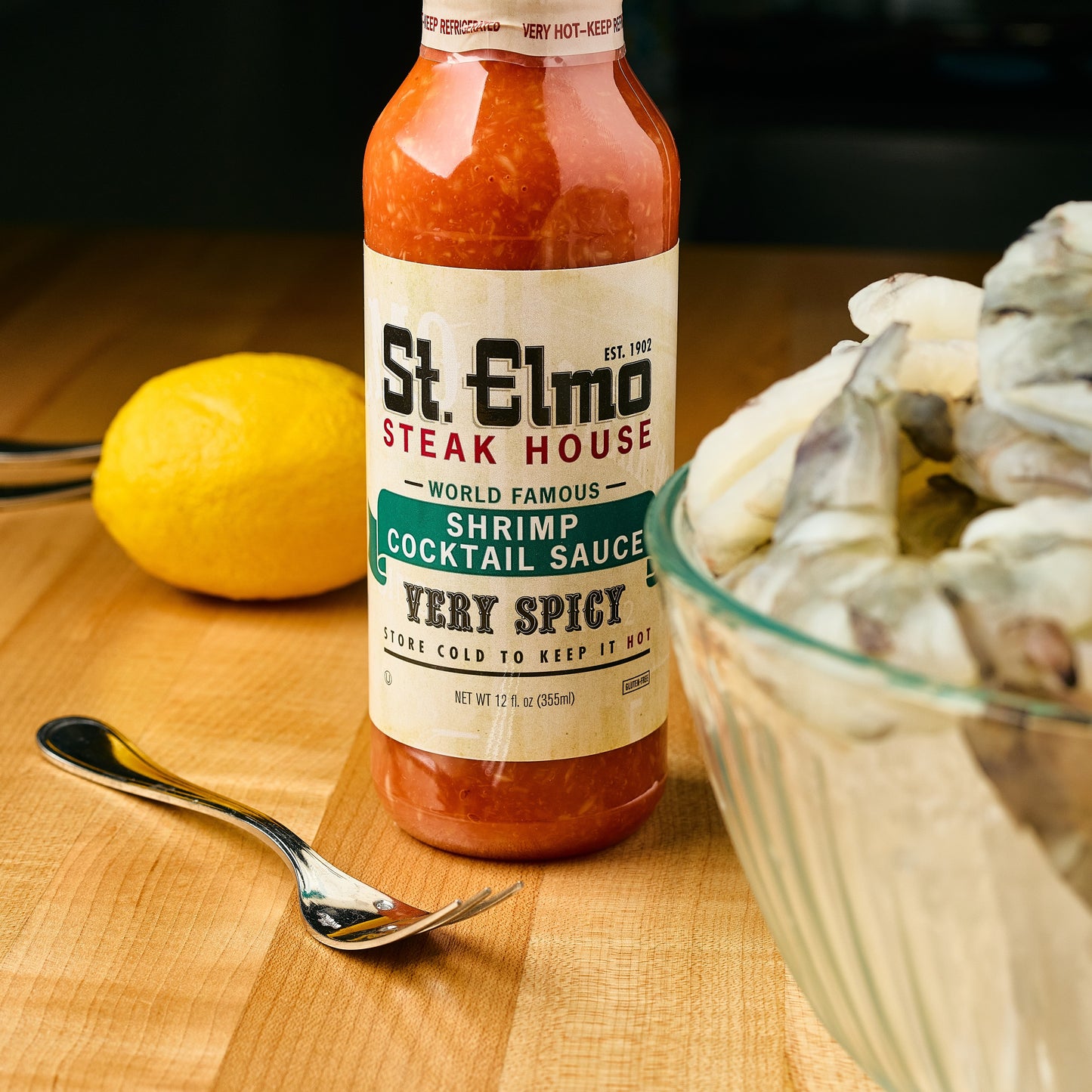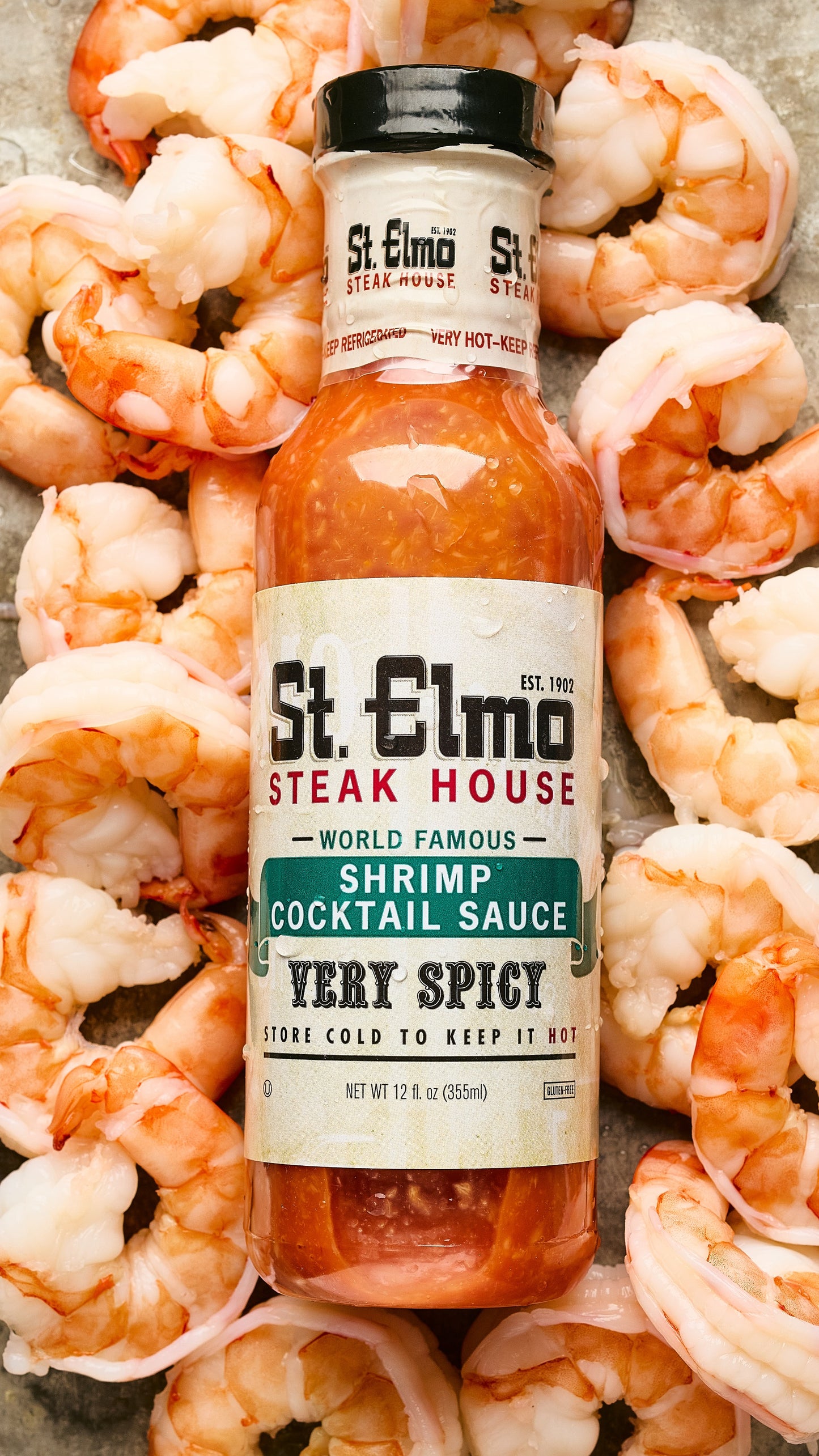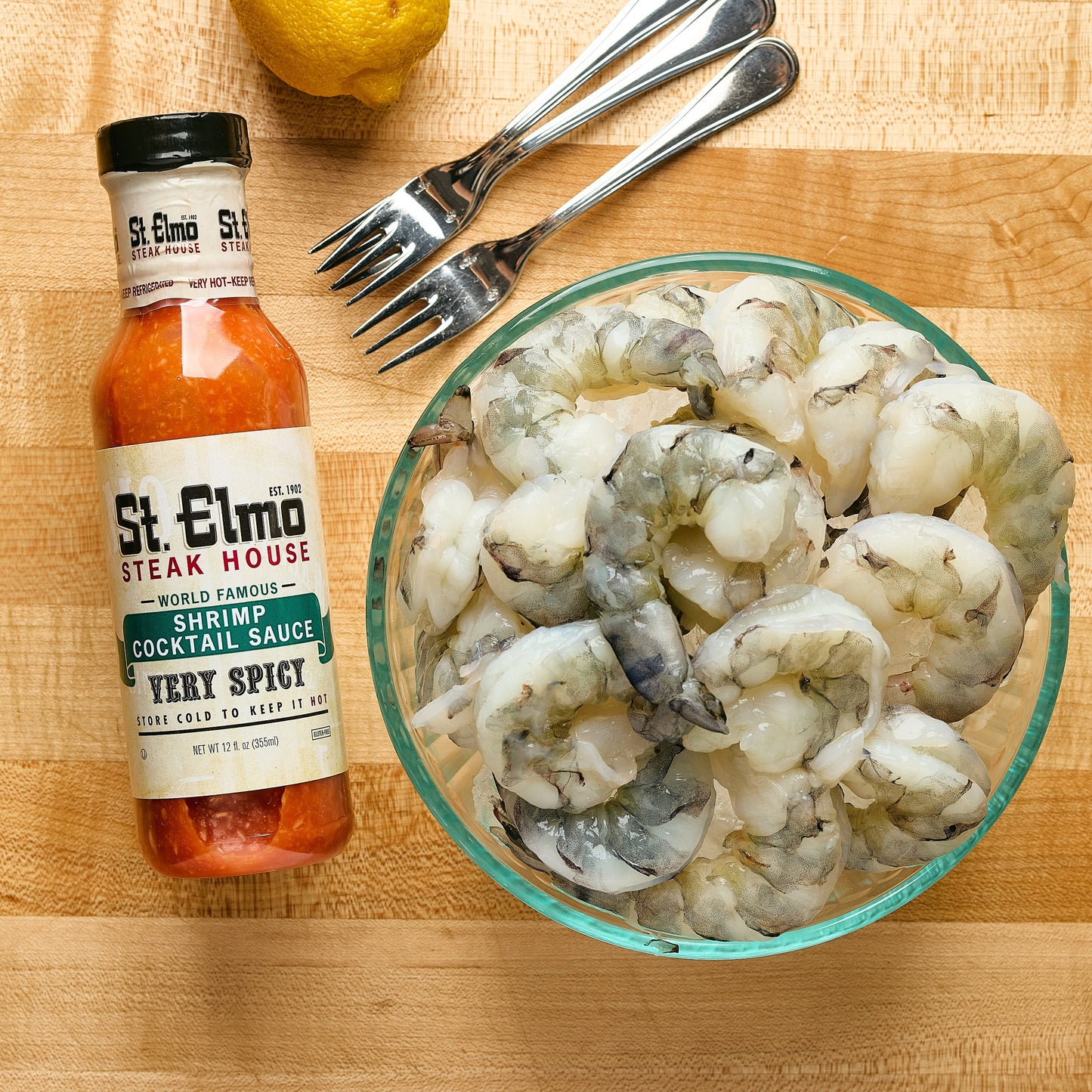 FREE SHIPPING AT $39
US and Canada
SERVED IN THE RESTAURANT
A taste of Indy at home
NATIONWIDE SHIPPING
Ships from our Indiana Facility
WORLD-FAMOUS SINCE 1902
Thanks to our nationwide community
A few ways to use World-Famous Shrimp Cocktail for 4-6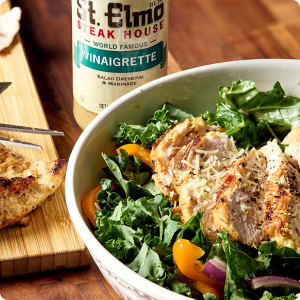 Kale Salad With Vinaigrette Marinated Chicken
Loaded Cauliflower Steaks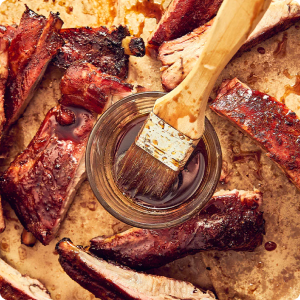 Steak And Grilled Romaine Salad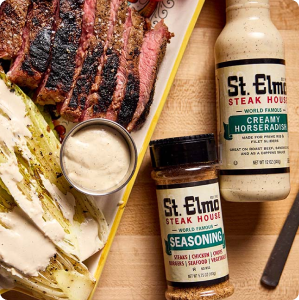 Sweet & Savory Root Beer Glazed Ribs
Gifts from the steak house.
We've bundled our most popular sauce and seasonings into sets that ship for free
Live in Indiana?

Give a gift card instead! For use at. St. Elmo Steak House, Harry & Izzy's, 1933 Lounge or HC Tavern + Kitchen

Gift Cards
HOT. SPICY. REVIEWS.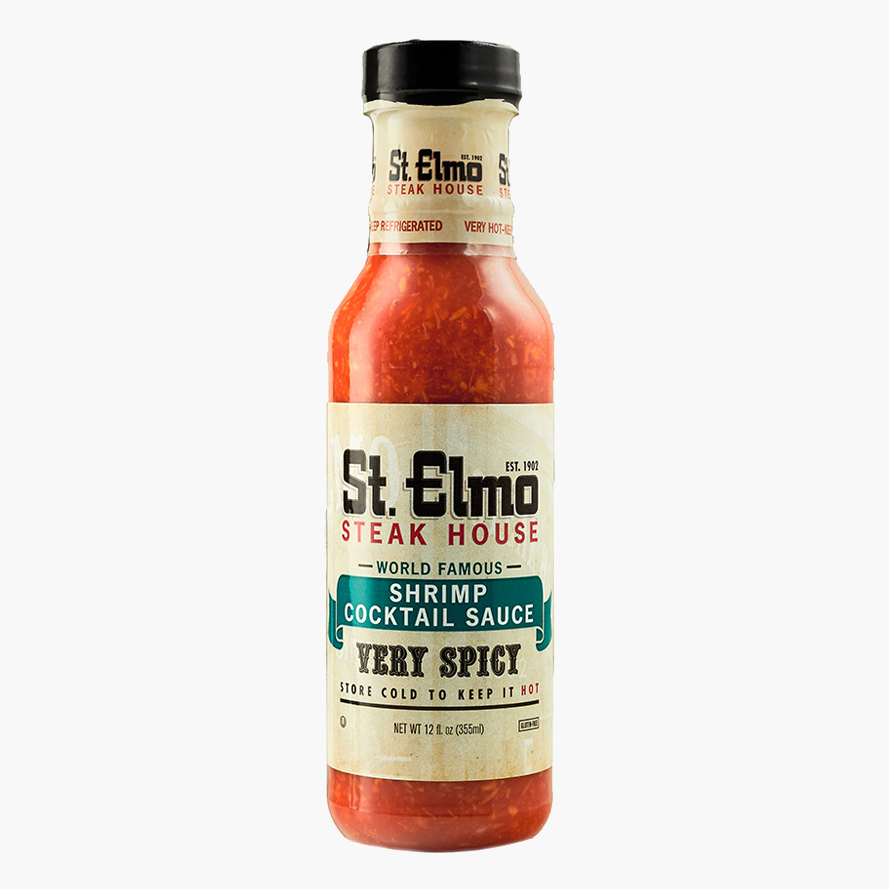 Incredible Cocktail Sauce!
First time I tried this was at the steakhouse in Indiana and I had to have more! Everyone loves it!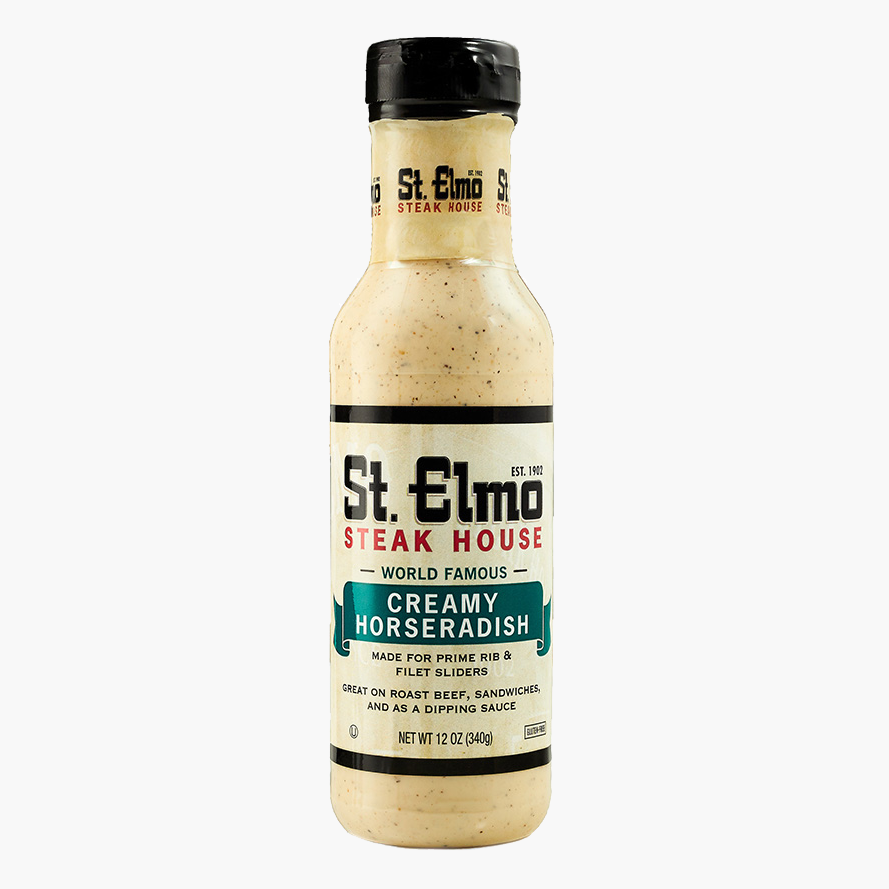 Zing
I have a love of horseradish sauces, and have tried many, but St. Elmo's is the best, have almost finished my first bottle and the "bite" is a good in the last 1/2 ounce as the first taste. Most other horseradish sauces fade down the stretch.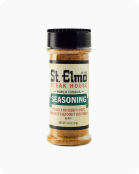 Best steak seasoning I've ever tried
I've stopped wasting my time and just use St. Elmo's every time. And my family and everyone I feed, especially myself, loves it every time. I could not recommend it any more highly.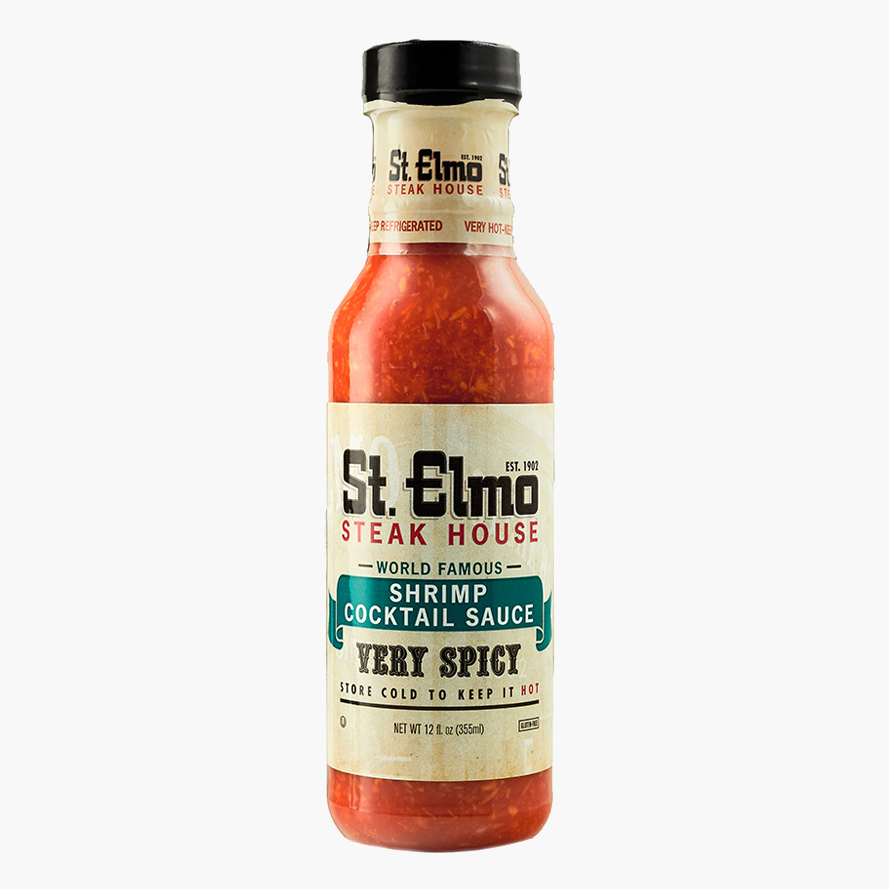 BEST COCKTAIL SAUCE EVER!
I stumbled upon this cocktail sauce a couple years ago, I order every month since then. Flavor is perfect and a very sicey kick which is essential to a great cocktail sauce! You don't need to use much to get that kick! My wife prefers to add a little ketchup to it to tame it down. I love it right out of the bottle!

Loved everything and getting more!
Sure wish I had known about y'all sooner. Thanks for such great products!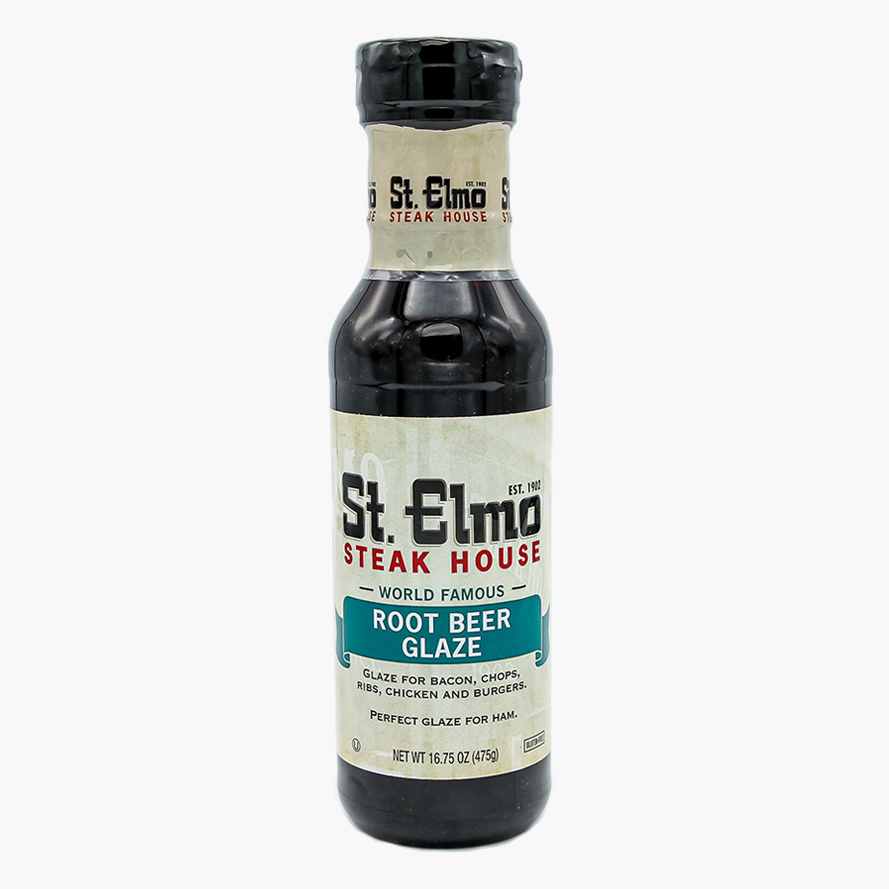 Sweet. Savory. Perfection.
YUM. The glaze packs heat and a hint of sweetness. A sauce I never knew I needed.
About St. Elmo
SINCE 1902
Since our inception in 1902, St. Elmo Steak House has become world-famous for professional service, perfectly aged steaks, fiery shrimp cocktail and award-winning cocktails.
4 FAMOUS RESTAURANT BRANDS
Enjoy Indiana's finest at St. Elmo Steak House, Harry & Izzy's, 1933 Lounge or The HC Tavern + Kitchen.
WORLD'S HOTTEST COCKTAIL SAUCE
We've received national acclaim for our "sinus-clearing" cocktail sauce which has become world-famous for its one-of-a-kind heat.
TASTE THE TRADITION
A dinner at St. Elmo Steak House traditionally begins with our famous St. Elmo Shrimp Cocktail – served since 1902.