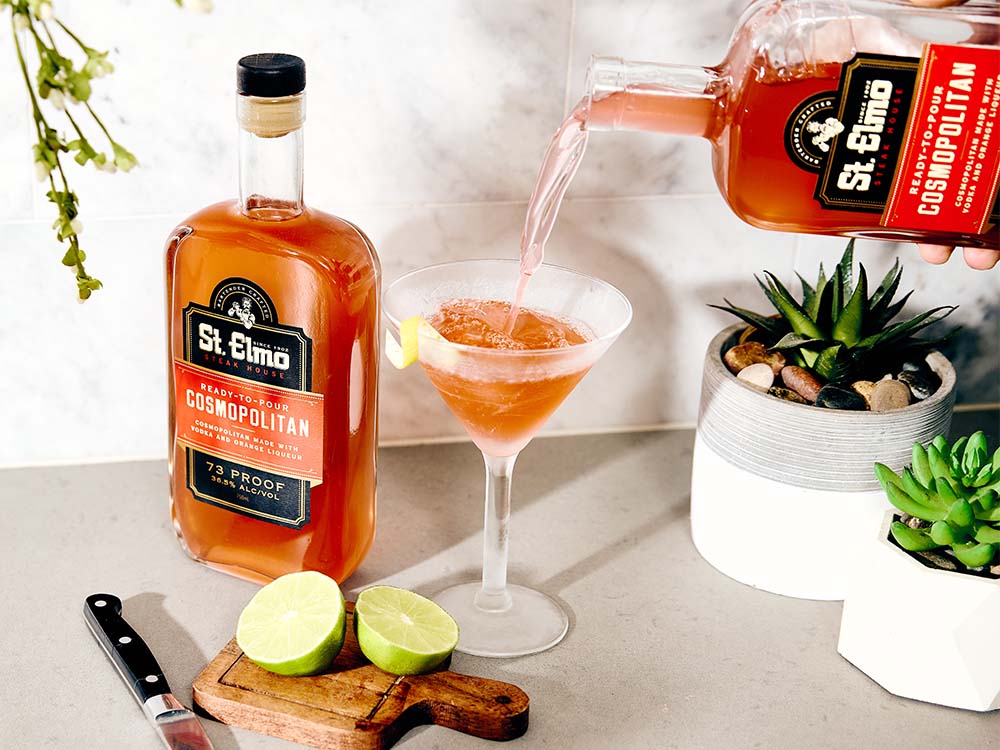 The St. Elmo Steak House Cosmopolitan is a bright citrusy spin on a classic cocktail. Similar to any martini served at the famous St. Elmo Steak House, it is a spirit-forward cocktail made for sipping. It marries premium vodka and cranberry with a splash of crisp orange for the perfect Spring or Summer cocktail.

INGREDIENTS
2 oz St. Elmo Cosmopolitan
Citrus garnish

INSTRUCTIONS
1. Pour 2 ounces of St. Elmo Cosmopolitan over ice.
2. Shake for 20 seconds.
3. Pour into a stemmed glass and garnish with your favorite citrus.