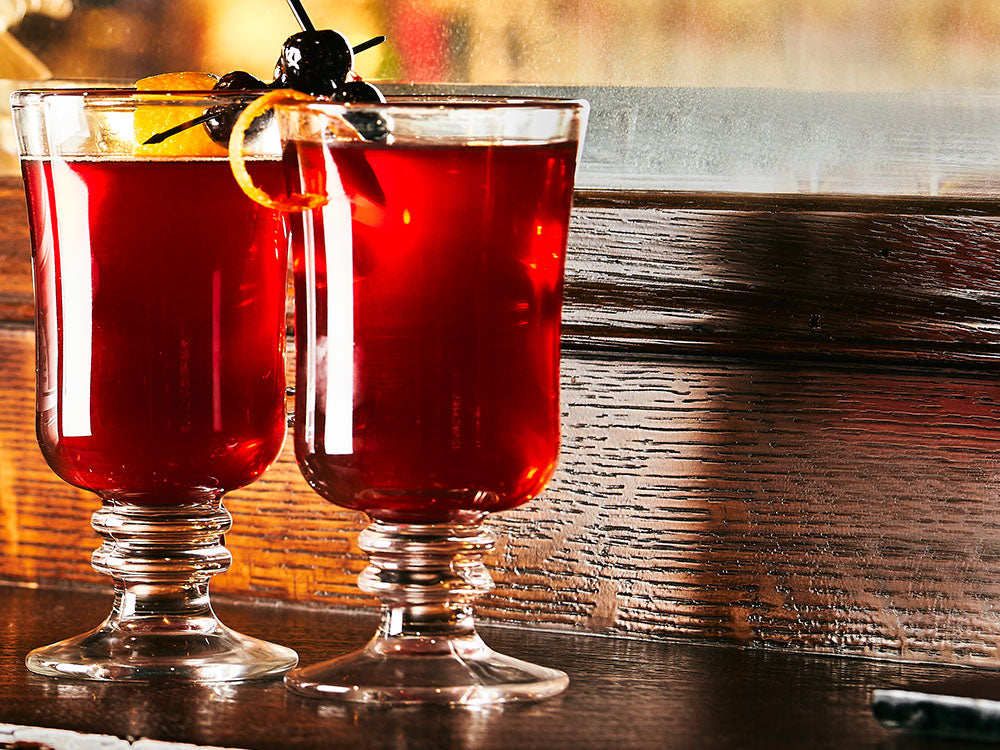 Make this St. Elmo Hot Apple Cider recipe using St. Elmo Cherry Vanilla Bourbon ready to pour cocktail.
INGREDIENTS
1.5oz St. Elmo Bourbon
6oz hot apple cider
2 cinnamon sticks
Orange peel
2 cherries

INSTRUCTIONS
1. Mix 1.5oz St. Elmo Bourbon with 6oz hot apple cider and two cinnamon sticks.
2. Garnish with orange peel and two cherries.