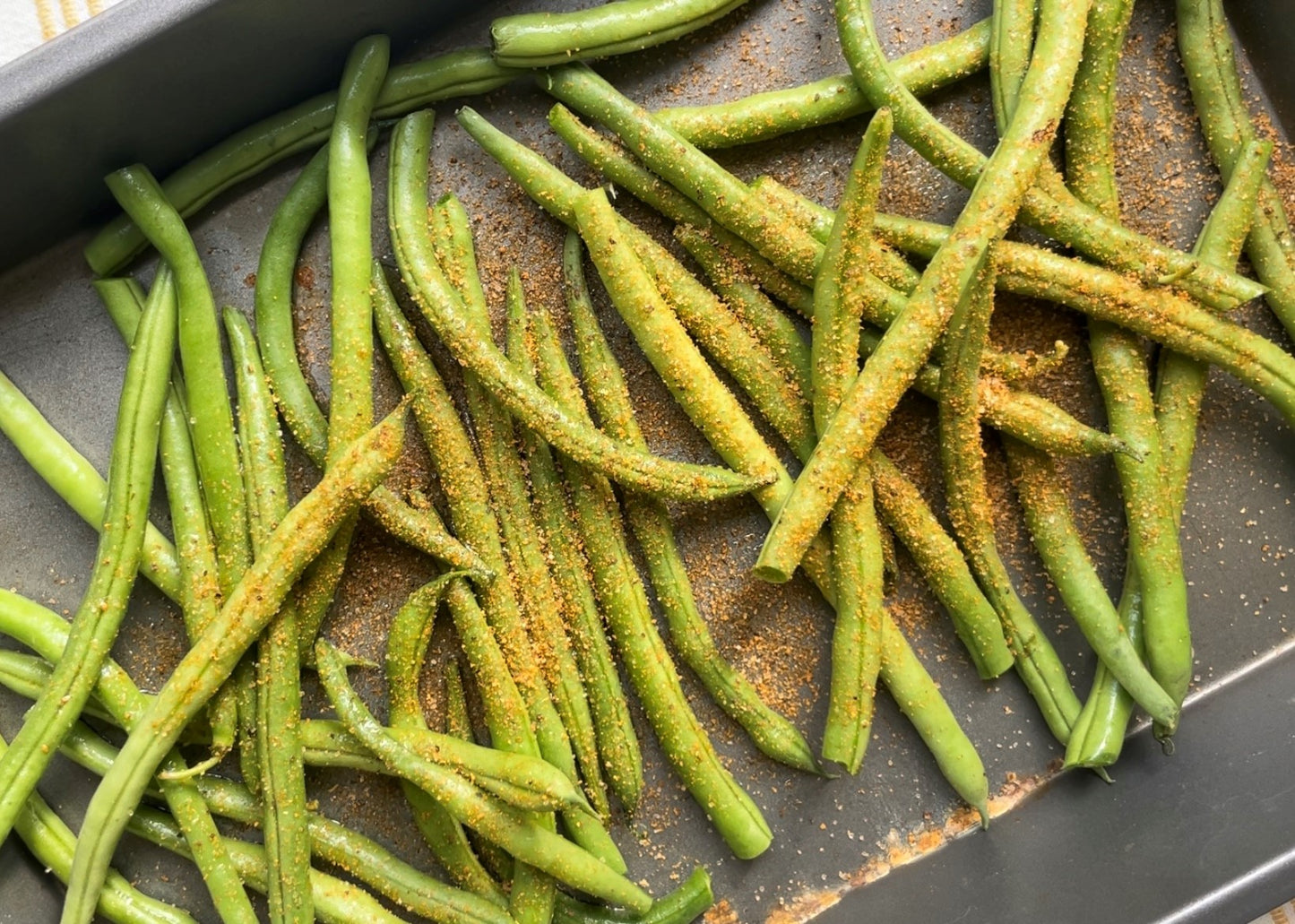 With a trip to the local farmer's market and a few simple steps, you can recreate this Roasted Green Beans recipe. 

INGREDIENTS:

Green Beans from The Weathered Plow Farm & Greenhouses
Extra Virgin Olive Oil
St. Elmo Seasoning
 
INSTRUCTIONS:

Wash green beans thoroughly in warm water. Pat fully dry.
Trim green bean ends.
Preheat oven to 400 degrees.
Lightly coat green beans in olive oil. Season generously with St. Elmo Seasoning.
Roast for 15 – 25 minutes and enjoy!