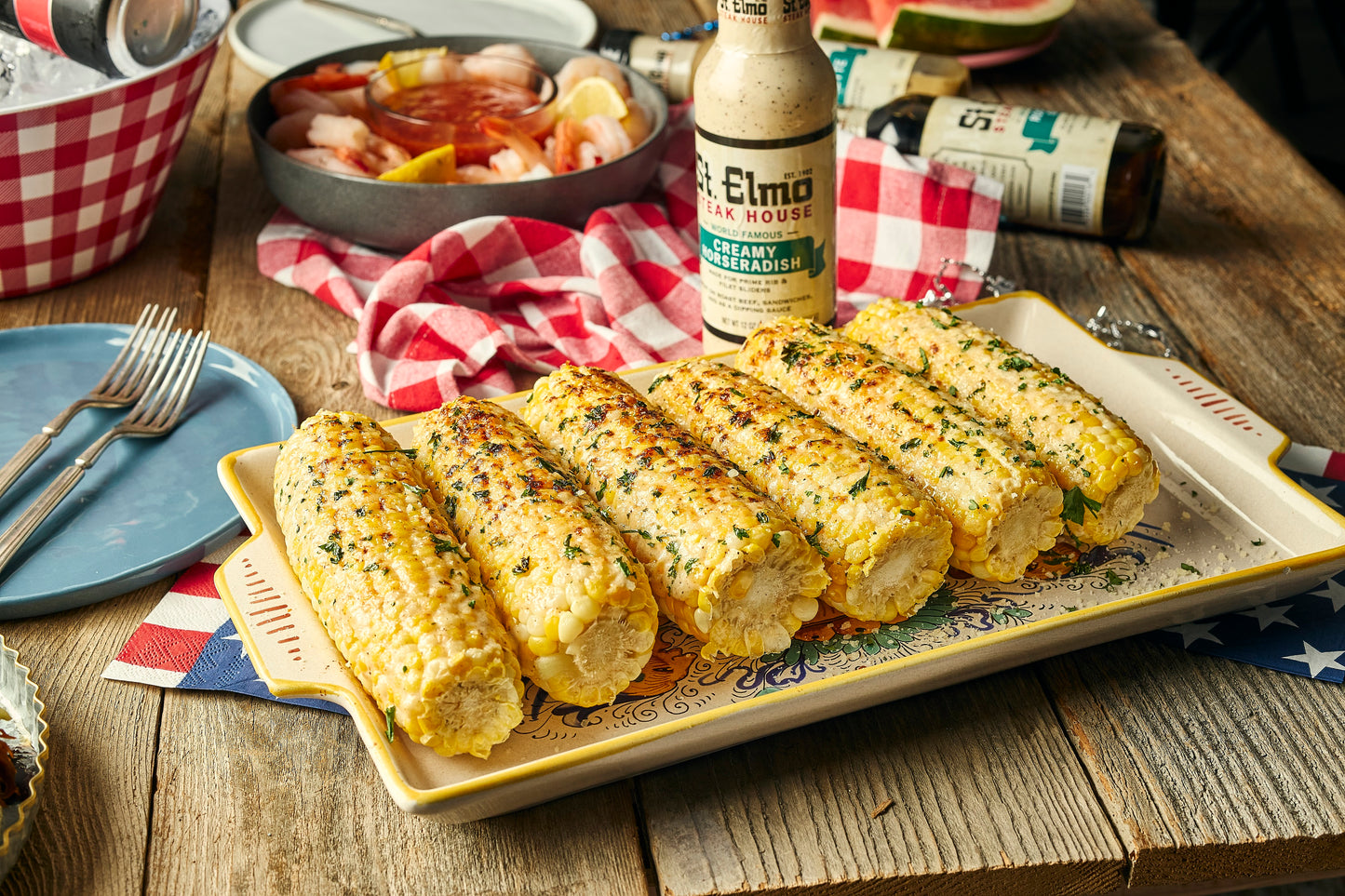 With a trip to the local farmer's market and a few simple steps, you can recreate this Elote Corn on the Cob recipe. 
INGREDIENTS:
Corn from My Dad's Sweet Corn
Cotija cheese
Butter
Cilantro
Limes
Chili powder (optional)
St. Elmo Creamy Horseradish
INSTRUCTIONS:
Slice bottoms from each ear of corn. Microwave for 4 minutes. Shuck corn.
Cover each ear with butter and pan sear or grill.
Smear St. Elmo Creamy Horseradish over cooked ears of corn.
Sprinkle with cotija cheese, cilantro and lime.