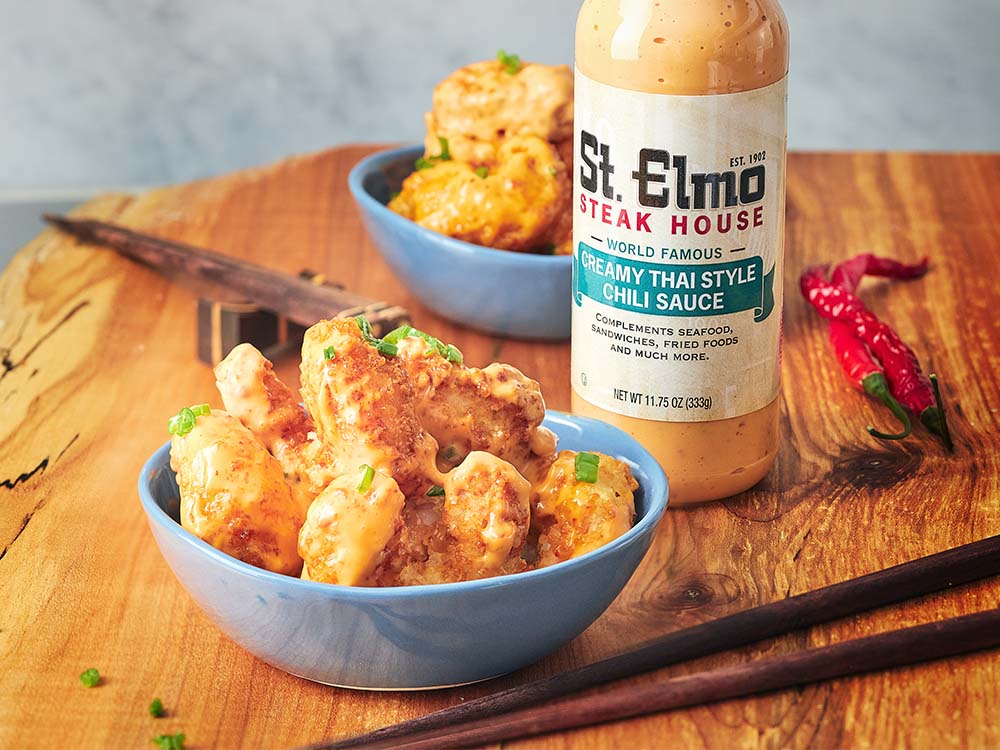 INGREDIENTS
12-18 pieces of raw shrimp, shelled, cleaned and de-veined – thawed and patted dry 
egg wash – 2 eggs, beaten with a splash of milk
1 c. corn starch for dredging
2 c. panko bread crumbs 
green onion – finely chopped for garnish
1 bottle St. Elmo Creamy Thai Style Chili Sauce

INSTRUCTIONS
1. Heat vegetable oil to 350°F.
2. Dredge shrimp in corn starch (shake off excess), then egg wash, then panko – coat thoroughly.
3. Carefully place in hot oil – cook 2-3 minutes until golden brown.
4. Remove fried shrimp to paper towels to drain.
5. Toss in Creamy Thai Style Chili Sauce.
6. Garnish with chopped green onion and enjoy!